Smart Home Automation System
Developed a home automation system with Android application controlled remote. And security monitoring through android application.
Softwares and Technologies Used
Android Studio, Raspbian OS, Apache Server, Cordova Framework
Hardware modules Used
Raspberry Pi 2, PIR Sensor, 8-Channel Relay Module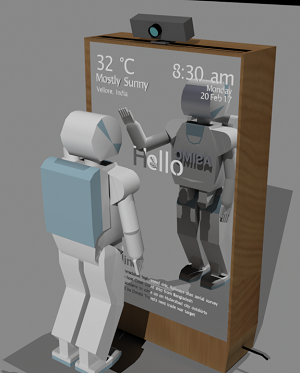 Oyna - The Mirror Bot - A smart mirror and voice assistant. Final Year Project
Oyna is a smart mirror powered by the Raspberry Pi. It is voice controlled. You can also talk/chat with it from Oyna Android application. It has face recognition unlock system. It can control lights. Displays Weather, News, TV show and Stock Market updates. Plays music, videos. Shows map. It can even do a bit of Small talk.